Alas Al Mar
This are concept design renderings for a Sculptural Walkway that could be anywhere on the coast of the Campeche shore in Mexico.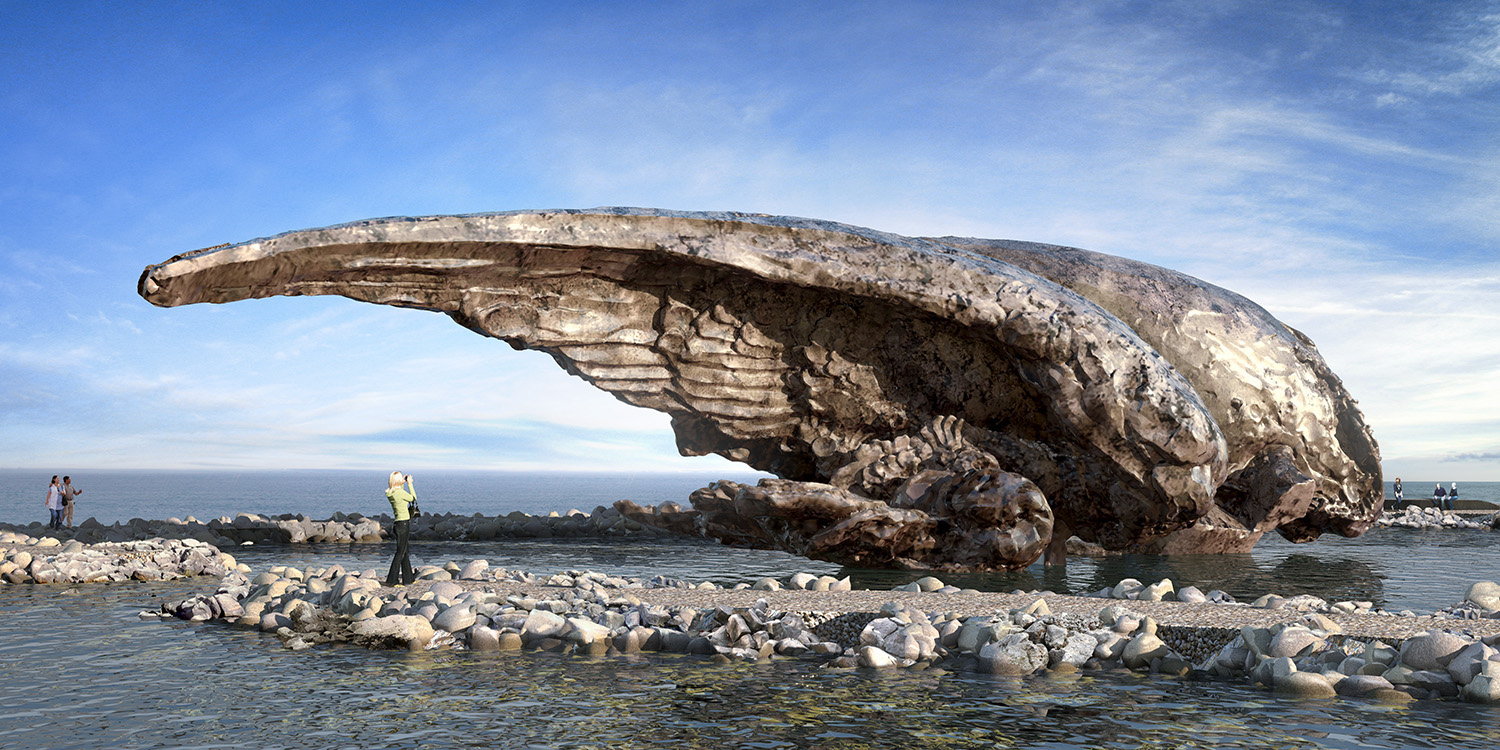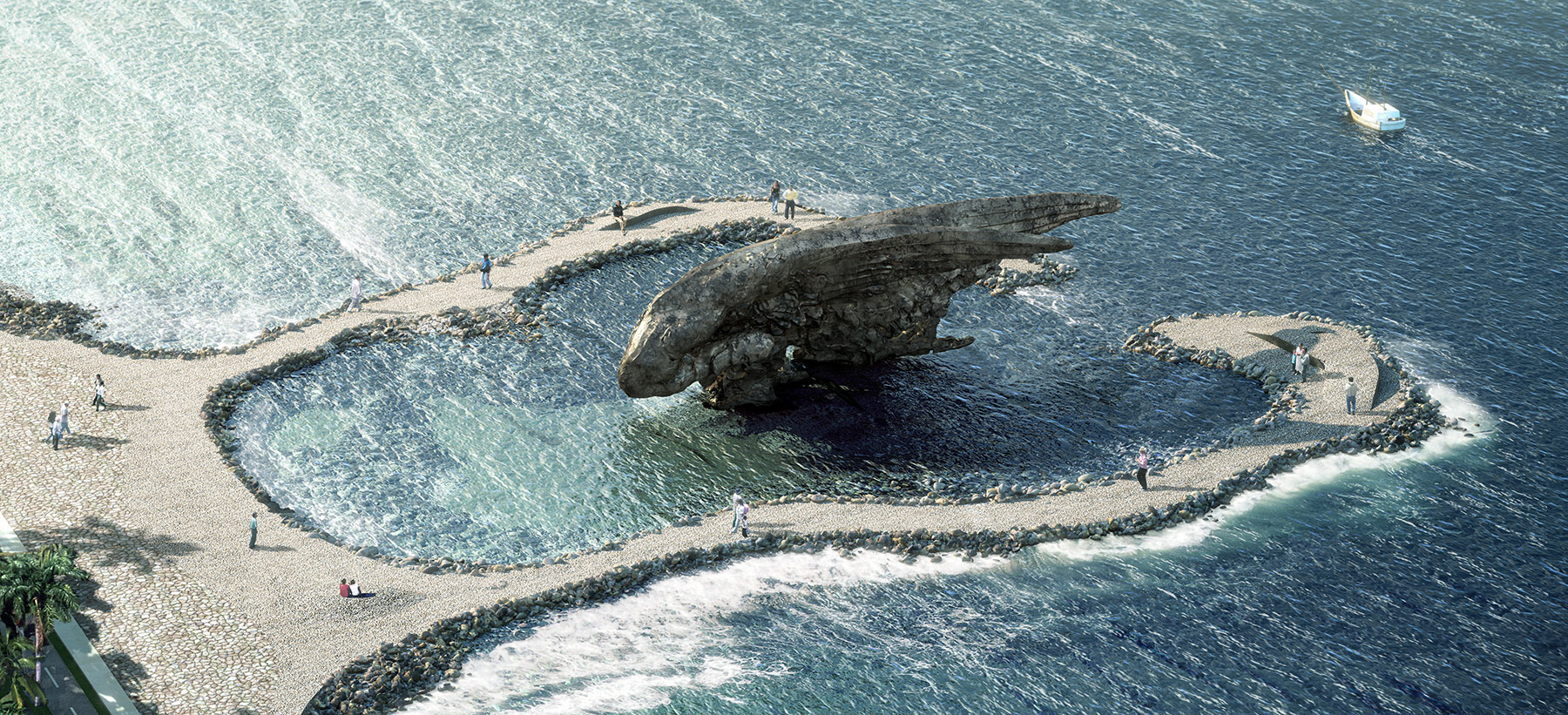 From Artist Javier Marin, Alas Al Mar which in translation means: Wings to the Sea is this sculptural wet walkway.
The landscape design was in charge of Christian and Claudio Gantous Architects.
We at DECC really loved this project, you can agree this is not your typical architectural rendering.